"Innovative platform, empower the future" Guangyi Group's 40th anniversary ceremony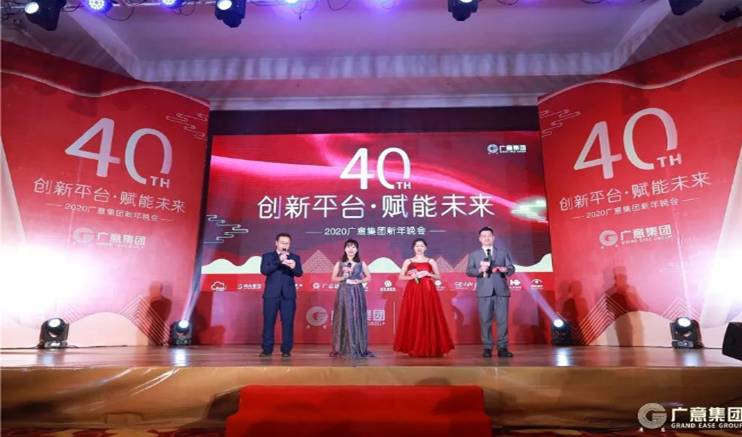 "Innovative platform, empowering the future" Grand Ease Group's 2020 New Year Party and 40th Anniversary Celebration were grandly held on January 9th, and 80 parties were invited to invite the group leaders, partners and employees to gather together and share a wonderful dinner time.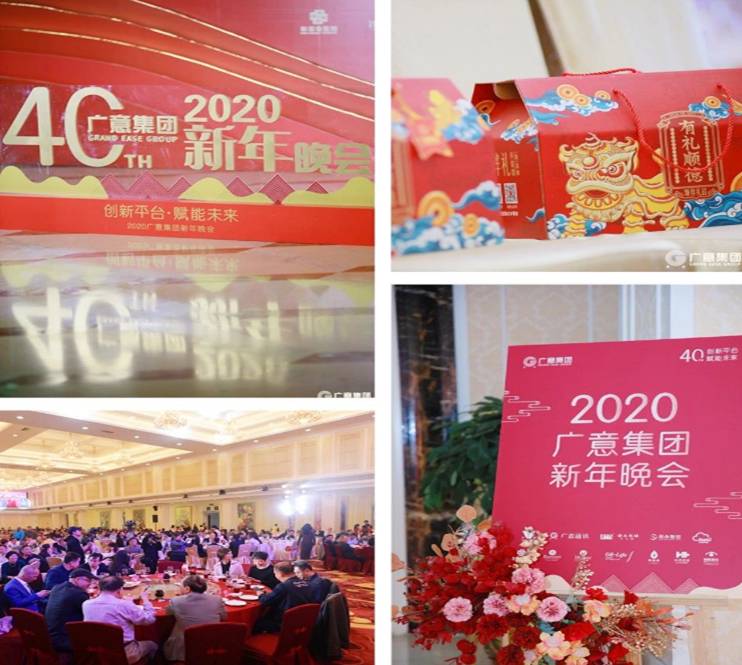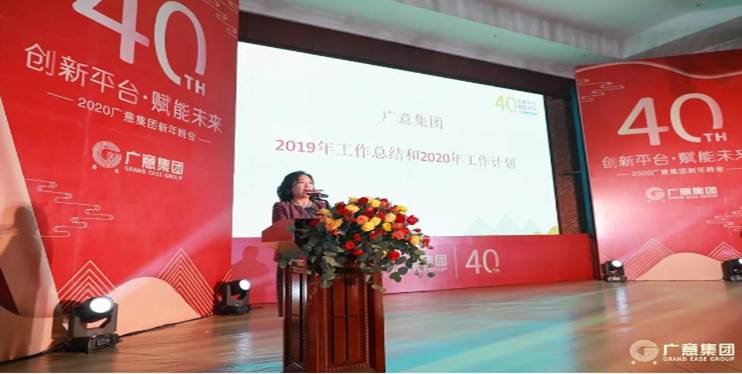 General Manager Ou Shulian's New Year Message
Looking back for 40 years, both wind and rain, forge ahead
Looking forward to the future, keeping innovation and keeping steady
"For 40 years, we thank all walks of life and colleagues for their peers, companions, and assistance. In the first 20 years, we have pioneered, worked hard, and developed the manufacturing industry with the dream of entrepreneurship. In the next 20 years, we use innovative thinking to upgrade and integrate into the healthcare industry. From product manufacturing to life management. In the future we will still be under the Shunfeng Mountain, standing next to the bridge, with dreams, create a hundred-year broad vision, and the hundred-year broad vision will be promoted by corporate culture. We will not forget the original intention of corporate culture and keep in mind the company The mission of culture is to help employees and customers succeed. "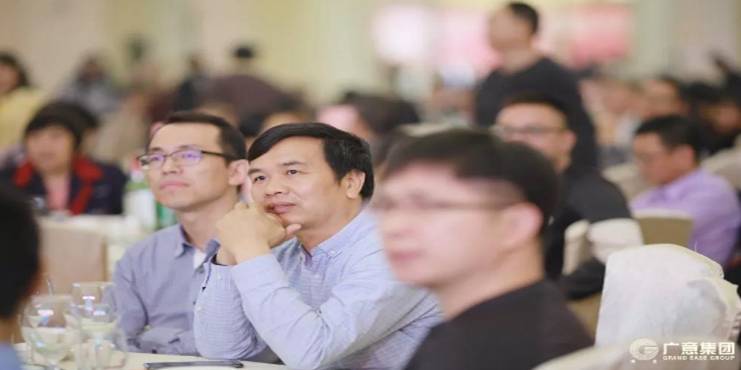 Looking back on the way, without forgetting the original intention, Guangyi Group has been changing with each passing day in the past 40 years. It has gone through four stages of brand building, precision and standardization, innovation and entrepreneurship, and resource integration.
In the 40 years of development, Grand Ease Group has always regarded social responsibility as its own responsibility, and has walked on the front line of public welfare. It has donated more than 10 million donations, organized more than 300 public welfare screenings, and reached 45,000 people. Love never ends, and Grand Ease Group will continue to stick to the public good.
In the future, we will continue to insist on leading development with innovation, casting world brands with industry, safeguarding the health of thousands of families with medical treatment, and taking advantage of the new era to create a Grand Ease Group with rapid growth, strong development and culture.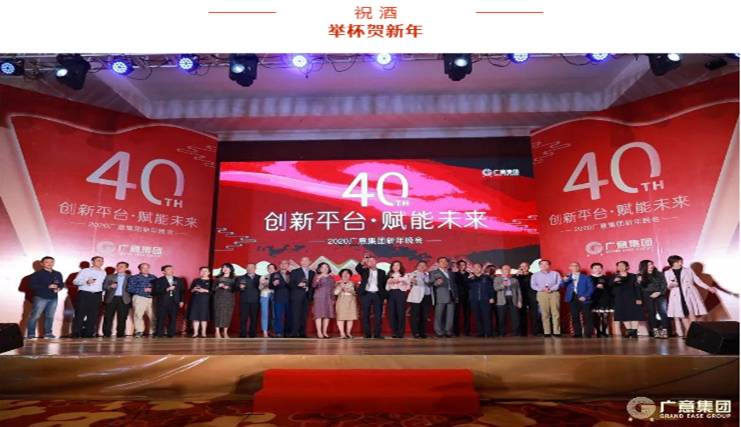 A group of leading guests applauded
Drinking for 40 years of friendship
A new journey for a hundred years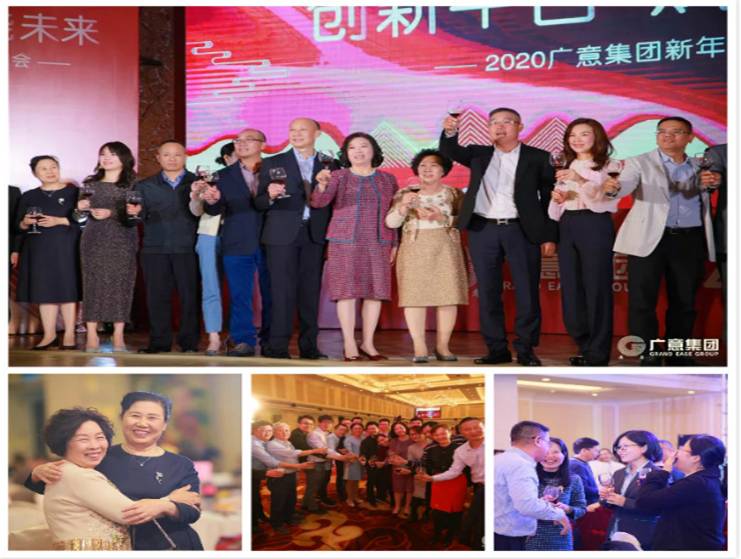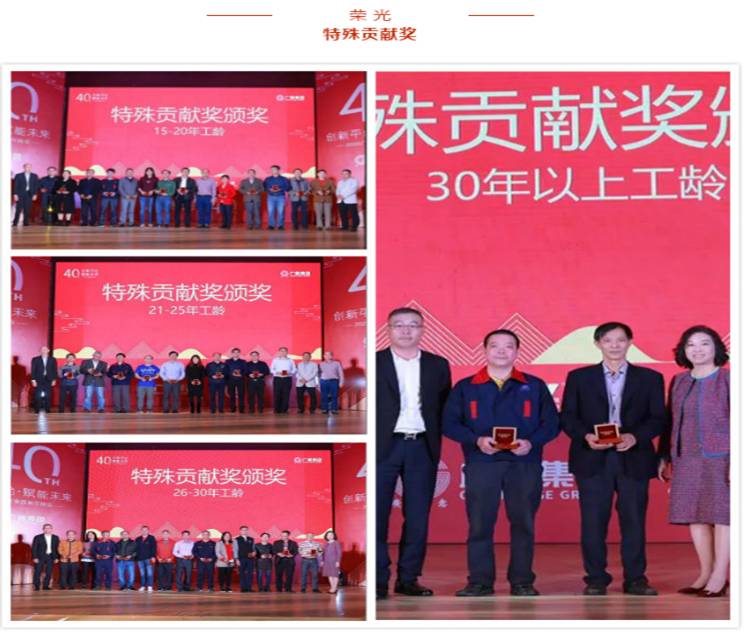 This is an honor that has been made in years
We grant true gold medals to employees over 15 years
Sincere thanks to the dedicated and dedicated people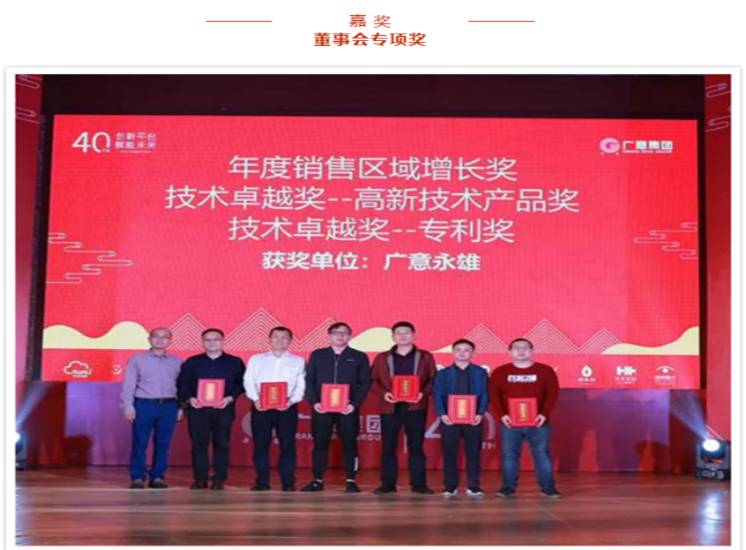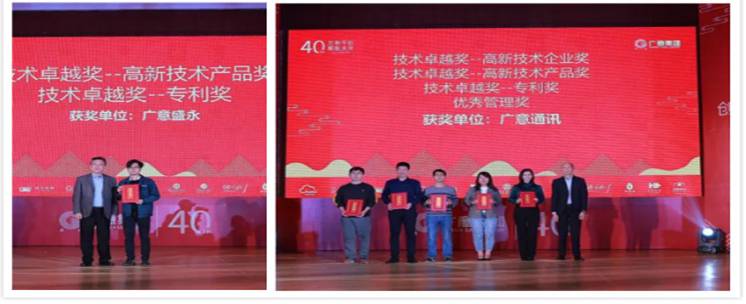 Recognize advanced and convey the power of role models
In 2019 we are full of joy and glory
Achieve a comprehensive leap in operation, management and technology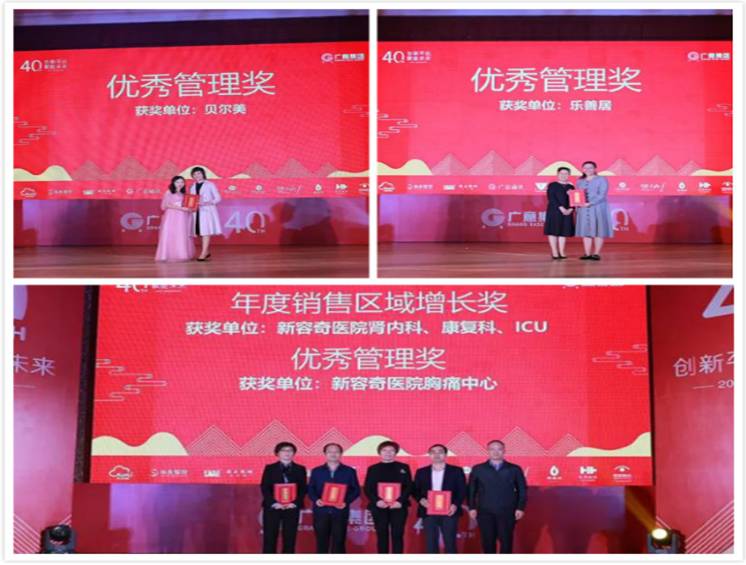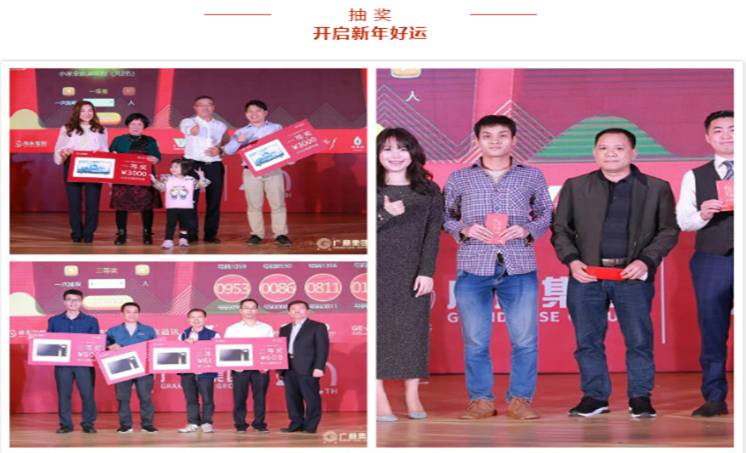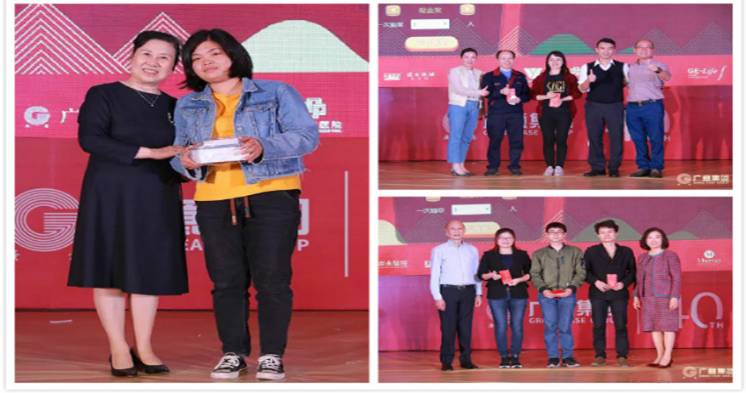 Thousand yuan red envelopes ignited the audience
Huawei mobile phones, Xiaomi TV, Midea's home appliances ...
The plentiful gifts are sending waves of surprises one after another!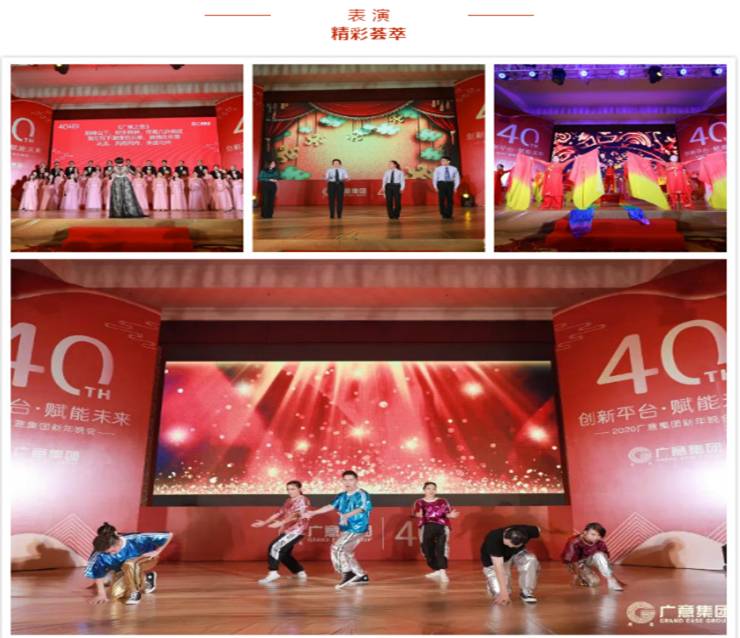 Colleagues do their best
Dazzling dance skills, show acting, bright singing voice
Conquer the annual meeting with face value and strength, countless fans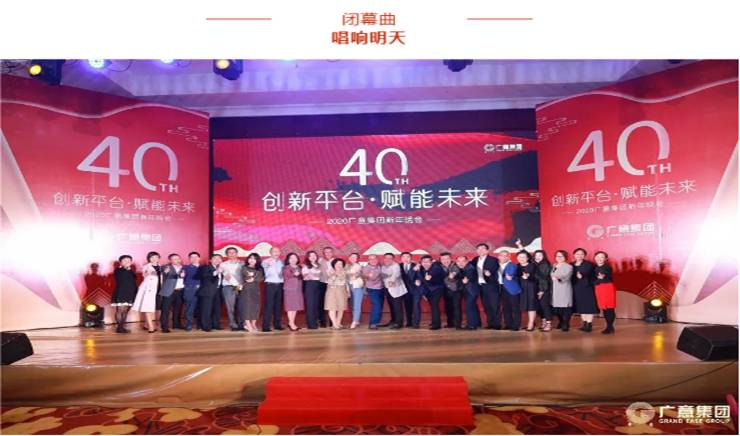 The party ended successfully in a beautiful song
May we gather together forever, we will never leave
2020 Wish us with cheers and smiles
Go for a better future