The on-site acceptance work of the Ronggui Street Science and Technology Plan (Industry University Research) project meeting was successfully held
On the afternoon of October 26, 2022, Ronggui Economic and Development Office organized a project expert group to hold the "On site Acceptance of Ronggui Street Science and Technology Plan (Industry University Research) Project - Research and Development of Sub motor Servo Control Technology and Sub motor Wire Drawing Machine". The meeting was chaired by Zhang Jie, our vice general manager, and was chaired by Xue Jiaxiang, a professor of South China University of Technology, Zhang Jianmin, a senior engineer of Guangzhou Mechanical Design and Research Institute Mai Jinghui, a professor level senior engineer of Guangzhou Institute of Optoelectronics Technology, Cheng Mei, an associate professor of Guangdong University of Foreign Studies, He Jianghua, an associate professor of Guangdong Women's Vocational College, Wu Taiwei of the Economic and Development Office and Shi Min, a research institute of Xi'an Jiaotong University, attended the project meeting.
At the meeting, Zhang Jie, our deputy general manager, and Dong Bojun, the finance department, introduced the research and development principle of our sub motor servo control technology and sub motor wire drawing machine, the completion of project summary, the use of funds, and the project audit report to the experts.
Under the leadership of President Zhang, the expert team members inspected the project implementation site, visited our installation workshop and answered relevant questions.
The project adopts a closed-loop system composed of servo motor, wire drawing wheel, measurement and control system, and frequency converter to achieve accurate control of wire drawing wheel speed ratio by carrying out research on key technologies such as sub motor servo control technology, wire drawing box sealing, mobile water tank structure, and sub motor wire drawing wheel layout. The project products have been tested by Guangdong Institute of Product Quality Supervision and Inspection, and the technical parameters have met the technical index requirements of the contract.
At present, the project has applied for 1 invention patent, obtained 4 authorized utility model patents, and formulated 1 group standard. The project has been industrialized, generating a sales revenue of 56.24 million yuan and a new profit of 7.17 million yuan.
According to the special audit of Foshan Shunde Guangde Certified Public Accountants (general partnership), the actual total investment of the project is 1.8485 million yuan, of which the financial fund is 250000 yuan, and the financial fund is used for special purposes, which basically conforms to the relevant financial fund management regulations.
Finally, the expert team members concluded that the project had completed the main technical and economic objectives agreed in the contract and agreed to pass the project acceptance.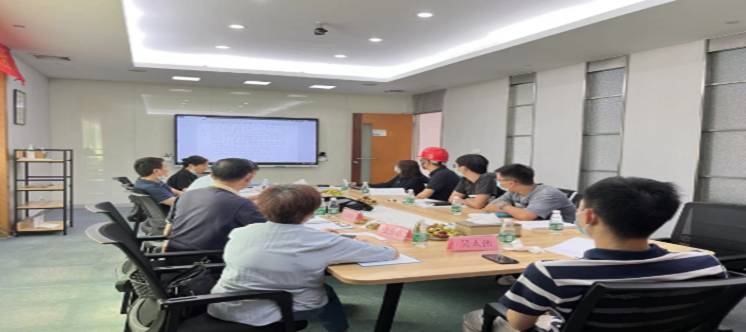 Meeting site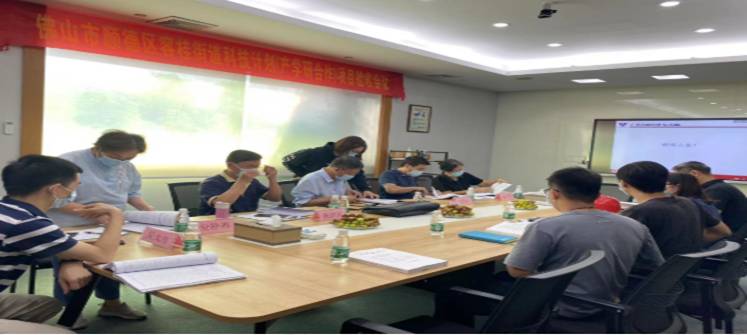 Meeting site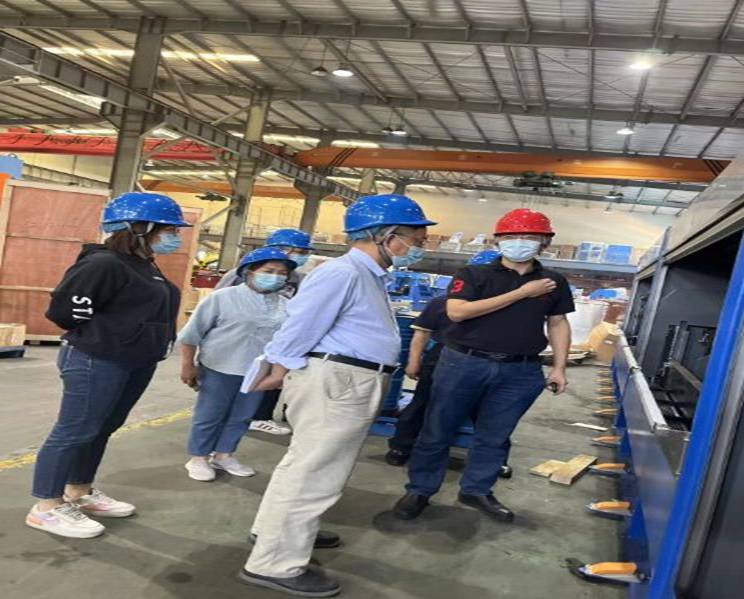 At the meeting, President Zhang led the experts to visit the workshop and answer relevant questions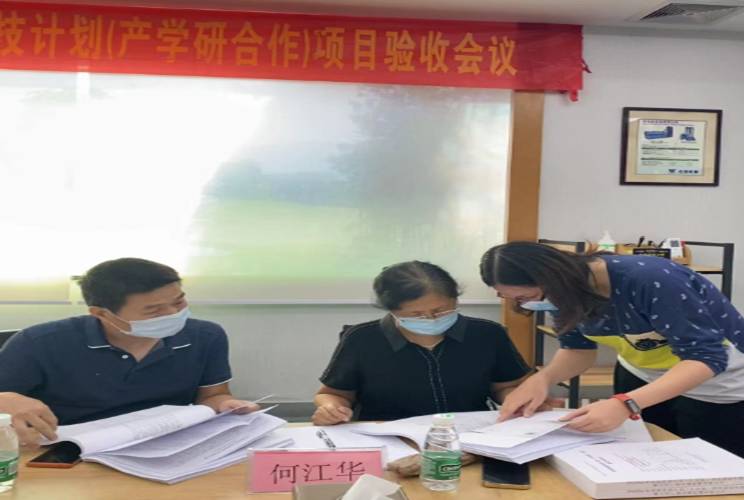 Dong Bojun from the Finance Department answered the questions raised by experts
Correspondent of Technology Department: Tan Chujun
Correspondent of Finance Department: Huang Yunying